OBJECTIVE
To create a professional static generated website powered by a Headless CMS along with the new name and branding, Zepto (formerly Split Payments).
SERVICE
Web development
DISCIPLINES
Fullstack developer, Project Manager, Technical Director, User Experience Designer
HUMAN-CENTRED APPROACH
This was a huge team effort and project management was crucial to its success. The complexities of launching the new brand meant stakeholder engagement was essential to efficient progress on designs and development. Zepto, Hello Again, and an external design agency worked together to create a unique and fast website to the client's standards and on time.
TECH SOLUTION
From a technical perspective, we built a static generated website with a headless CMS called Strapi. This modern approach allows for a 'web app' vibe. That means super fast page load, which is great for SEO and improves UX while keeping hosting costs to a minimum. The website is also integrated with Copper for CRM and hosted on the cost-effective AWS S3 bucket.
BRAND PURPOSE
Zepto started out as 'Split Payment in 2018 to solve a particular payment issue in the tourism industry. Since then, it has evolved and improved its capabilities, grown its team and developed a reputation for excellence, precision, speed and agility and their new brand captures all that and Zepto's future ambitions.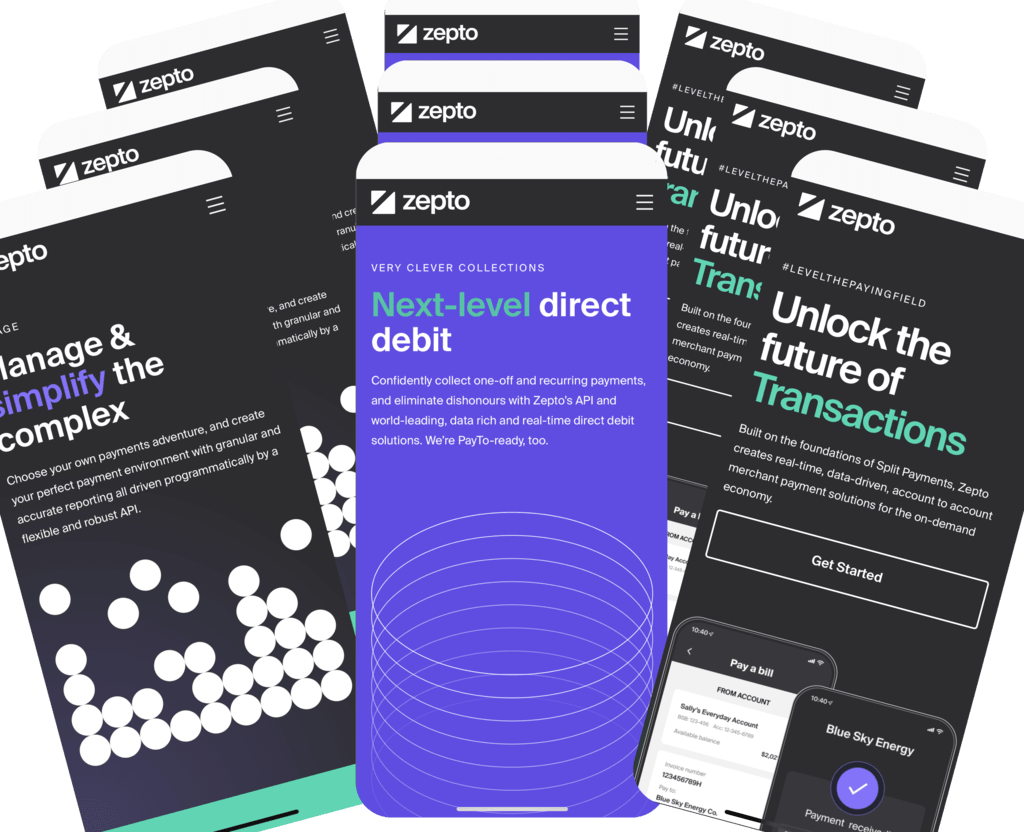 TESTIMONIALS
"
I want to thank you for the incredible job you've done with this website. I know it's been a challenging project, working with multiple agencies, dealing with significant scope creep and a brand that's evolving by the minute, but you guys have been absolute superstars and have shown nothing but the most incredible patience, creativity and professionalism throughout the entire journey. So thank you, you've been an amazing team to work with and I hope we can keep this relationship going for a long time.
"

Michael Lewis
Marketing Coordinator at Zepto